(Preview) PM Resume Course

Did you know that for every product manager job opening, hiring managers receive 50 to 200+ applications per role?
Many PM hiring managers move only the top 3-5 resumes into the interview round.
That means in some cases, less than 5% of PM job applications actually get interviews.
And obviously, if you can't make it to the interview round, you can't get a job offer.
So, how do you join this top 5%? By learning what PM hiring managers are looking for.
We'll teach you exactly that. And we put our money where our mouth is.
In this free preview of our award-winning course Building a Winning PM Resume, you'll learn:
The ten attributes that PM hiring managers seek in resumes
The do's and don'ts of resume formatting
The best way to structure a resume
Join the product managers at Google, Amazon, Microsoft, and other leading tech companies who used this course to write powerful resumes, get interviews, and secure job offers.


We'll walk you through awesome resumes, and not-so-good ones too.
Here's a 3-minute clip from our course explaining why a particular resume will stand out vs. its competition.
🏆 Our Track Record
Our approach to PM resume writing has transformed people's careers. Below is a small sample of our results (full testimonials here).
Non-PM professional: A management consultant couldn't get any PM interviews. He had sent in 200+ resumes over the course of 10 weeks, but only got 2 interviews (less than 1% interview rate). And, none of these interviews turned into job offers.
End result: By taking this course, this consultant overhauled his approach to resumes. By the time he sent in 5 resumes, he had 4 interviews lined up (80% interview rate), turning into 2 PM job offers.
Product manager: A product manager working at a large tech company wanted to join smaller, fast-paced organizations so they could make a bigger impact on the job.
End result: After leveraging the frameworks in this course, this product manager was asked by more than a dozen companies to interview, enabling them to choose from a variety of PM offers.
Product leader: A Director of Product wanted to step up into high-impact product leadership roles, and she knew that she needed to revamp her resume to do so.
End result: She used the knowledge in this course to refine her resume, enabling her to secure interviews with Chief Product Officers and CEOs. She accepted a job offer as Vice President of Product.
College student: She had prior internships in tech as a non-PM, but she wanted to secure a PM internship next. She already applied for a few PM intern roles but wasn't able to get a single interview.
End result: This college student updated her resume using the approach detailed in this course. By doing so, she secured multiple PM interviews and accepted a PM summer internship at a Fortune 500 company.
We've worked with thousands of PMs around the world. Why not make this knowledge yours today?

📚 What's In This Free Preview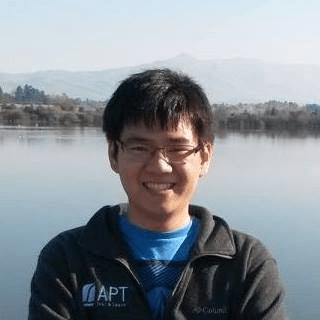 👋 Meet Your Instructor
Clement Kao has shipped 10 multi-million dollar products in the last 5 years, and was promoted from Associate Product Manager to Group Product Manager within 1.5 years.
On top of that, he's written multiple books and best-practice guides about product management, totaling 250+ publications over the last 4 years.
Clement's work has been featured by top tech companies, including Amplitude, Mixpanel, Gainsight, Coda, Appcues, and Mind the Product.
Clement has also served as a guest lecturer and speaker at leading universities like UC Berkeley, Stanford, Harvard, York, and Indian Institute of Management Visakhapatnam.

🙌 Professionals Served
We've helped professionals coming from hundreds of companies to advance their careers in product management - ranging from big brand names in tech to fast-growing startups.
These companies include: Google, Facebook, Amazon, Apple, Microsoft, LinkedIn, Netflix, Twitter, Airbnb, Tesla, PayPal, Box, Zoom, YouTube, Adobe, Uber, Lyft, Salesforce, Slack, Reddit, Okta, eBay, Hulu, Spotify