🚀
Why This Course Will Help You Succeed in Product Management
The product manager interview process can be incredibly difficult to clear - especially if you don't know what the process looks like.
We've worked with thousands of product management candidates, and we've seen these pain points came up over and over again:
What does the product manager interview process look like?
What questions should I expect in the product manager interview process?
What's the best way to answer particular product manager interview questions?
How am I going to be graded?
What does the interview rubric look like?
How technical do I need to be to succeed in the interview?
What kinds of candidates is the interviewer looking for, and how do I position myself successfully?
How can I prepare effectively for the interview with limited time?
How do I succeed in interviews with engineering managers?
How do I stand out when I'm competing against dozens of candidates for any product manager role?
You've probably run into these exact same pain points yourself.
Well, you've found the solution to your pains right here. We crafted this video course to address all of the pains above, and more.
After all, that's why we're here - to help you succeed as a product manager candidate.

The mock interviews you're doing may not be using the right rubrics.
Below are a couple of screenshots for our in-depth rubrics for a variety of PM interview questions.
Many of our clients share excitement, relief, and gratitude when they learn what hiring managers are actually assessing them on during the interview.
As part of this course, you'll receive access to all 7 PM interview rubrics for the different kinds of interview questions you'll face: analyzing a metric change, shipping a new feature, and more.

👨‍🏫 The Product Teacher Difference
This course is unlike any other product manager interview prep course. Here's why.
First, we'll teach you how to prepare for the product manager interview in a way that brings your unique skill sets and experiences to life. Rather than mimicking other people's responses, we provide deep frameworks for how to structure various problems.
Second, we'll dive into "the question behind the question" for each kind of PM interview question. We'll show you what the hiring manager is looking for and also discuss why they're looking for it. This way, you'll truly solve for the hiring manager's pain, and you'll stand out vs. all the other candidates.
Third, we'll walk through actual examples of good responses vs. bad responses. You'll quickly learn what kinds of answers are compelling, and what kinds of answers won't work.
Your instructor, Clement Kao, has vetted thousands of PM candidates throughout his career as a Principal Product Manager. Make this knowledge yours today!
And don't worry, this course is entirely risk-free to you. If you're unsatisfied with the course in any way, contact us in the first 14 days and we'll give you a full refund.
Not sure if this course is right for you? No problem - check out this free preview in the meantime.

After taking this course, our students have successfully secured product manager job offers from leading tech companies all over the world.
Many of our students didn't have technical backgrounds, didn't have previous experience in tech, and didn't know how to get started.
The results speak for themselves.
You can experience the same success too! Enroll today and accelerate your product management career, with absolutely no risk to you.
🧠 What You're Getting from This Course
Here's what you'll get from the course:
15 modules of valuable insider knowledge with 240+ minutes of videos, engaging quizzes, downloadable course materials, and a certificate of completion
Full control over your pace - you can speed up or slow down any of the videos in the course, and videos will automatically save your progress so that you can pick up wherever you left off
Evidence-based best practices for how to practice most effectively for interviews
A deep dive on how hiring managers grade and decide on who to hire, with example rubrics and scoring sheets
Deep dives into the 8 most common PM interview questions
How to craft a product
How to craft a roadmap
The "favorite product" question
The "analyze a metric change" question
The "failure" question
The "weakness" question
The "superpower" question
Interviewing with engineering managers
Examples of winning answers, examples of answers that won't work, and thoughtful analyses to empower you to craft your own personalized answers
Answer frameworks that help you thoughtfully structure your response to product sense case questions, product execution case questions, and PM behavioral questions
A handy Interview Practice Feedback Tracker to help you visualize your progress as you work your way through the course
This course has no prerequisites. You don't need to have a technical background, and you don't need any work experience before taking this class!
💪 It's Time to Take Control of Your Product Management Career
We'll show you how to solve the product manager interview process.
Here's what you can expect to learn:
Best practices for how to practice for the interview
Examples of how PM candidates are scored during the PM interview
Deep dives into the most frequently asked product manager interview questions
Example responses that win, and example responses not to use
Clear, easy-to-remember, and scalable answer frameworks to enable you to personalize your responses and stand out from the crowd
A look behind the scenes on what hiring managers are looking for, and why
This course will arm you with insider knowledge on how to stand out in the interview process.
After all, your instructor Clement Kao has personally conducted dozens of PM interviews as an interviewer, has written 200+ product management best practice articles, and has helped professionals all over the world to successfully break into product management.
It's time to take control of your career. This course will accelerate your career trajectory and put you into the driver's seat, where you belong.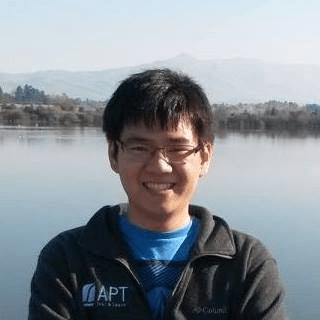 👋 Meet Your Instructor
Clement Kao has shipped 10 multi-million dollar products in the last 5 years, and was promoted from Associate Product Manager to Group Product Manager within 1.5 years.
On top of that, he's written multiple books and best-practice guides about product management, totaling 200+ publications over the last 4 years.
Clement is passionate about teaching people how to excel as product managers. He's committed to eliminating barriers to success and empowering people to discover their true potential. That's why Clement founded Product Teacher, with the vision of unlocking positive impact for all.
Clement fundamentally believes that product management is one of the best ways to make the world a better place.
That's why he's eager to serve product managers all around the world: better product managers create better products, and better products create a better world.
🙋
Frequently Asked Questions
Will this course help me prepare for interviews with big tech companies i.e. FAANG (Facebook, Amazon, Microsoft, Apple, Google, etc.)?
Yes, our students have successfully used this course to secure PM offers at leading tech companies, including Google, Amazon, Microsoft, Meta, and more.
Will this course help me prepare for PM interviews with small startups?
Absolutely! Small startups ask similar PM interview questions to FAANG, as they take inspiration from larger product teams.
We've found that many of the behavioral questions and the case questions that they ask are modeled off of FAANG PM interview questions.
Through this PM interview course, we've enabled dozens of students to secure PM job offers at small stealth startups as well as Series A, B, C, and D startups.
Whether you're the first PM or the 20th PM on the team, we have you covered.
How long will I be able to have access to this course?
You'll have lifetime unlimited access to this course, across any and all devices that you own!
Note that this course is hosted on Teachable. You can always log back into the course at https://productteacher.teachable.com/
We continuously update this course with new modules - after all, we want this course to grow with your career so that you have a lifelong reference material for your product management career.
How much time should I expect to use for the course?
This course has been thoughtfully designed to be self-paced, so that it fits your schedule. You could finish it in a single day, or you could take as many weeks as you'd like!
We recommend that you take about 2-3 modules per week so that you have time to absorb learnings from each module.
In other words, we designed this course to be completed in 1 month, but feel free to take it at your own pace! We want to empower you to succeed on your own terms.
If I don't find this course valuable, what should I do?
All of our courses and services are backed by the The Product Teacher 100% Satisfaction Guarantee. Our goal is to unlock positive impact for you and your career.
So, if you don't find the course valuable or are unsatisfied in any way, just contact us in the first 14 days and we'll provide you with a full refund.
Can I get a mock interview from the instructor?
Of course - you can purchase the "Course and Coaching" plan above, or check out our Career Services page to book a career coaching session with us! We're more than happy to help you prepare for the interview in a 1:1 session.
What if I need someone to review my resume?
We've got your back - check out our Career Services page to book a resume review with us! We'll turn around a resume review within 1 calendar week, or your money back.


🙌 Professionals Served
Clement has helped professionals coming from hundreds of companies to advance their careers in product management.
These companies include: Google, Facebook, Amazon, Apple, Microsoft, LinkedIn, Netflix, Twitter, Airbnb, Tesla, PayPal, Box, Zoom, YouTube, Adobe, Uber, Lyft, Salesforce, Slack, Reddit, Okta, Redfin, Hulu, Spotify