Building a Winning PM Resume

An in-depth, practical guide for getting product manager interviews
Did you know that for every product manager job opening, hiring managers will receive 50 to 200+ applications per role?
To succeed as a product manager, your resume needs to be powerfully written. After all, PM hiring managers pick only the best resumes to move into the interview round.
But how do you stand out of the crowd? By learning what PM hiring managers are looking for.

Your instructor, Clement Kao, has served on dozens of PM hiring panels and reviewed hundreds of resumes. He knows how PM hiring managers decide which resumes to accept... and which to reject.
Through his live one-on-one coaching, Clement has helped candidates secure PM job offers at FAANG companies and fast-growing startups.
We've consolidating this knowledge into an on-demand video course to help you write the most powerful resume you've ever written.

We'll walk you through awesome resumes, and not-so-good ones too.
Here's a 3-minute clip from our course explaining why a particular resume will stand out vs. its competition.
🏆 Our Track Record
Our approach to PM resume writing has transformed people's careers. Below is a small sample of our results (full testimonials here).
Product manager: A product manager working at a large tech company wanted to join smaller, fast-paced organizations so they could make a bigger impact on the job.
End result: After leveraging the frameworks in this course, this product manager was asked by more than a dozen companies to interview, enabling them to choose from a variety of PM offers.
Product leader: A Director of Product wanted to step up into high-impact product leadership roles, and she knew that she needed to revamp her resume to do so.
End result: She used the knowledge in this course to refine her resume, enabling her to secure interviews with Chief Product Officers and CEOs. She accepted a job offer as Vice President of Product.
College student: She had prior internships in tech as a non-PM, but she wanted to secure a PM internship next. She already applied for a few PM intern roles but wasn't able to get a single interview.
End result: This college student updated her resume using the approach detailed in this course. By doing so, she secured multiple PM interviews and accepted a PM summer internship at a Fortune 500 company.
Non-PM professional: A management consultant couldn't get any PM interviews. He had sent in 200+ resumes over the course of 8 weeks, but only got 2 interviews (less than 1% interview rate). And, none of these interviews turned into job offers.
End result: By taking this course, this consultant overhauled his resumes. Within his first 5 revamped resume submissions, he had 4 interviews lined up (80% interview rate), turning into 2 PM job offers.
We've worked with thousands of PMs around the world. Why not make this knowledge yours today?
Plus, this course is entirely risk-free to you. If you're unsatisfied with the course in any way, contact us in the first 14 days and we'll give you a full refund, no questions asked.

Your current resume might not be as strong as you think it is.
Below are a couple of screenshots for our in-depth annotated review of an example PM resume.
Many of our clients express surprise when we inform them that the resume advice they received from other "experts" actually harmed their ability to secure PM interviews.
And, they share their relief and gratitude when we talk them through why "traditional" resume advice is not enough to make it to the finish line.
As part of this course, you'll receive access to all 40+ in-depth comments on this resume review.

🧠 What You're Getting From This Course
Here's what you'll receive:
5 modules of valuable insider knowledge with 3+ hours of video lectures
Example resumes, downloadable resume templates, and a certificate of completion
Full control over your pace - you can speed up or slow down any of the videos in the course
Evidence-based best practices for how to write a winning PM resume
This course has no prerequisites. You don't need to have a technical background, and you don't need any work experience before taking this class!

Whether you're a student, a working professional, or someone looking to jump back into the workforce, we'll show you how to position your experiences in a way that PM hiring managers will appreciate.

Not sure if this course is right for you? No problem - check out this free preview instead.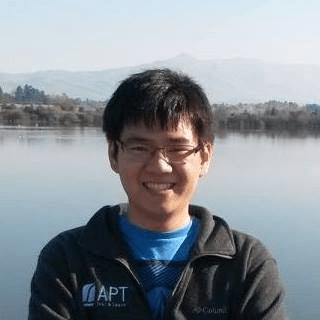 👋 Meet Your Instructor
Clement Kao has shipped 10 multi-million dollar products in the last 5 years, and was promoted from Associate Product Manager to Group Product Manager within 1.5 years.
On top of that, he's written multiple books and best-practice guides about product management, totaling 250+ publications over the last 4 years.
Clement's work has been featured by top tech companies, including Amplitude, Mixpanel, Gainsight, Coda, Appcues, and Mind the Product.
Clement has also served as a guest lecturer and speaker at leading universities like UC Berkeley, Stanford, Harvard, York, and Indian Institute of Management Visakhapatnam.

Learn how to stand out in the mind of the PM hiring manager.
Here's a 6-minute excerpt where we walk through an exercise together.
This exercise shows why candidates should only showcase the most relevant experiences, rather than listing everything they've done.

🙌 Professionals Served
We've helped professionals coming from hundreds of companies to advance their careers in product management - ranging from big brand names in tech to fast-growing startups.
These companies include: Google, Facebook, Amazon, Apple, Microsoft, LinkedIn, Netflix, Twitter, Airbnb, Tesla, PayPal, Box, Zoom, YouTube, Adobe, Uber, Lyft, Salesforce, Slack, Reddit, Okta, eBay, Hulu, Spotify
🙋
Frequently Asked Questions
How long will I be able to have access to this course?
You'll have lifetime unlimited access to this course, across any and all devices that you own!
Note that this course is hosted on Teachable. You can always log back into the course at https://courses.productteacher.com/
We continuously update this course with new content - after all, we want this course to grow with your career so that you have a lifelong reference material for your product management career.

How much time should I expect to use for the course?
This course has been thoughtfully designed to be self-paced so that it fits your schedule. You could finish it in a single day, or you could take as many weeks as you'd like!
We find that most students take about 3-4 lessons per week. That way, they have time to absorb lessons from each module.
Of course, feel free to take it at your own pace! We want to empower you to succeed on your own terms.
Does this course come with a personalized in-depth resume review?
No, this course does not include an in-depth review for your specific resume, as that would increase the price point and make it less affordable for all students.
If you'd like to optionally book a personalized review, use this link: https://www.productteacher.com/services/p/resume-review

If I don't find this course valuable, what should I do?
All of our courses and services are backed by the The Product Teacher 100% Satisfaction Guarantee. Our goal is to unlock positive impact for you and your career.
So, if you don't find the course valuable or are unsatisfied in any way, just contact us in the first 14 days and we'll provide you with a full refund.


💪 It's Time to Take Control of Your Product Management Career
We'll show you how to write a PM resume that hiring managers want to read.
Here's what you can expect to learn:
How exactly PM hiring managers assess resumes, and what they're not looking for
Best practices for how to format your resume, so that you pass "the design test" with flying colors
Which resume sections to include (and which to exclude) when crafting your resume
How to write the most impactful bullet points you can, no matter what your past titles were
A repeatable playbook for identifying which roles to apply to, analyzing the needs for each role, and positioning yourself for success
... plus dozens of additional insights, sourced from Clement's own experiences and the experiences of thousands of PMs he's interacted with over the years.
On top of that, we've provided an example of a bad resume, and we've annotated it with in-depth comments on why it's bad and how exactly to improve it!
This course will arm you with insider knowledge on how to create a PM resume that will truly shine.
It's time to take control of your career. This course will accelerate your career trajectory and put you into the driver's seat, where you belong.