🚀
Why These Classes Will Help You Succeed in Product Management
Every product manager is expected to grow their skills over time.
But, it can be difficult to commit time to professional development while you're on the job.
Reading books can take quite a lot of effort, and it's hard to know what resources to consume or which skills to level up next.
And, learning by sheer trial-and-error isn't efficient or fun. While making mistakes on the job is a one way to learn, why put your own products and your own career at risk?
That's why we created this monthly series of product management classes to expand your product management skill sets and to arm you with powerful, flexible frameworks to solve a variety of problems.
We've covered 18+ key PM topics so far, and we're committed to adding more every month.
Join the product managers at Google, Amazon, Microsoft, and other leading tech companies who rely on these monthly classes to gain new skills and excel on the job.
Let us help you excel as a product manager.
👨‍🏫 The Product Teacher Difference
This series of product management classes is unlike other product management classes.
First, your instructor Clement Kao has leveraged these best practices to ship 10 multimillion dollar products within just 5 years. He's battle-tested these frameworks through his own firsthand experience.
Second, each class is specifically designed to accommodate people of all skill levels. You don't need to have any prior product management background to find classes useful.
On the flip side, even if you're a seasoned product management professional, you'll still find actionable insight and structured frameworks to bring back with you onto the job.
Third, classes are self-paced. We know that life goes on, and we want to empower you to succeed on your own terms.
You can take these classes any time of the day and any time of the week, and you can replay any section, slow down any section, or fast-forward any section. We give you full control!
Your instructor, Clement Kao, has worked with thousands of product managers around the world. Make this knowledge yours today!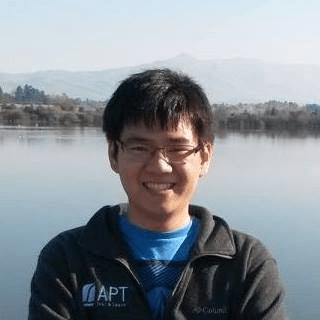 👋 Meet Your Instructor
Clement Kao has shipped 10 multi-million dollar products in the last 5 years, and was promoted from Associate Product Manager to Group Product Manager within 1.5 years.
On top of that, he's written multiple books and best-practice guides about product management, totaling 200+ publications over the last 4 years.
Clement is passionate about teaching people how to excel as product managers. He's committed to eliminating barriers to success and empowering people to discover their true potential. That's why Clement founded Product Teacher, with the vision of unlocking positive impact for all.
Clement fundamentally believes that product management is one of the best ways to make the world a better place.
That's why he's eager to serve product managers all around the world: better product managers create better products, and better products create a better world.
📚 Class Curriculum
We've made one of the lectures totally free for you to audit (A Framework for Internationalization).
Just click on the arrow below to expand!
🙌 Professionals Served
We've helped professionals coming from hundreds of companies to advance their careers in product management - ranging from big brand names in tech to fast-growing startups.
These companies include: Google, Facebook, Amazon, Apple, Microsoft, LinkedIn, Netflix, Twitter, Airbnb, Tesla, PayPal, Box, Zoom, YouTube, Adobe, Uber, Lyft, Salesforce, Slack, Reddit, Okta, eBay, Hulu, Spotify
🎯 Kickstart Your Career Today
Investing in yourself is one of the highest-leverage things you can do. Committing to these monthly classes could help you save hundreds of hours over the course of your career.
You'll impress your managers, accelerate your teammates, and drive stronger results for your customers by leveraging these product management classes.